When: May 26, 2013
Where: The Salvation Army Kroc Center on East Parkway (click for directions)
Time: 6-8 p.m.
Purchase Advance Tickets: Here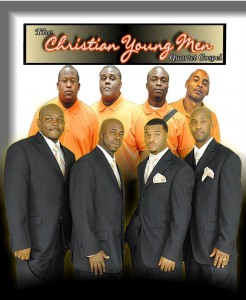 The gospel quartet group, Christian Young Men of Rossville, Tenn., have been invited to participate in the inaugural season of The Gospel Quartet Series in Memphis. Over the last year, the quartet has gained widespread recognition from outstanding performers, teachers and mentors in the Memphis-area gospel quartet community. As they've performed, Christian Young Men has grown musically and spiritually within the gospel quartet genre while showing respect for the gospel quartet legacy. The Christian Young Men will perform at the Salvation Army Kroc Center as part of The Gospel Quartet Series May concert.